---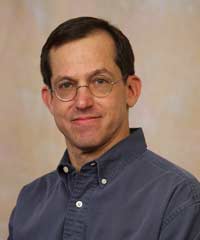 Associate Professor
---
Department
Role: Faculty
Campus: Springfield
---
Postal mail
Missouri State University
Philosophy
901 S. National Ave.
---
Details
Education
PhD, 1994, Northwestern University
Teaching
PHI 110 Introduction to Philosophy
PHI 312 Contemporary Continental Philosophy
PHI 302 Environmental Ethics
Research and professional interests
Contemporary French and German philosophy — Derrida, Benjamin, Bourdieu, Hegel
Publications
"Temporality and the Dissolution of Underdetermination Skepticism," in New Perspectives on Realism, edited by Luca Taddio (Mimesis International, 2017). pp. 269-294.

"Benjamin and Collecting," Rethinking History, 20:1, 2016, 52-79.

"Derrida, Husserl and the Problem of Prior Sense," Cosmos and History, 12:1, 2016.

"A Defence of Aristotle's 'Sea-Battle' Argument," Pli—Warwick Journal of Philosophy, 22, 2011, 124-137.

"Language and Later Heidegger: What is Being?" Philosophical Forum, 40:4, 2009, 489-499.

"Is Recognition a Zero-Sum Game?" Telos, Spring 2008, 63-87.

"Derrida and Wittgenstein: Points of Opposition," Journal of French Philosophy, 17:2, 2007, 130-152.

"Derrida's References to Wittgenstein," International Studies in Philosophy, 37:4, 2005, 71-105.

"High/Low and the Discourse of 'Anti'," Telos, Spring 2005, 165-192.

"Situating Derrida: Between Kierkegaard and Hegel," Philosophy Today, 44:4, 2000, 388-403.

"Legal Education and Hierarchy—A Reply to Duncan Kennedy," Quarterly Journal of Ideology, 23:1, 2000

"Time, Pluralism and the Philosophy of History—Deloria and Martin on a Native American View of History," Ayaangwaamizin—International Journal of Indigenous Philosophy, 2:1, 1999, 49-63.

"Mill, Quine and Natural Kinds," Metaphilosophy, 24:3, 1993, 275-292.
Additional resources