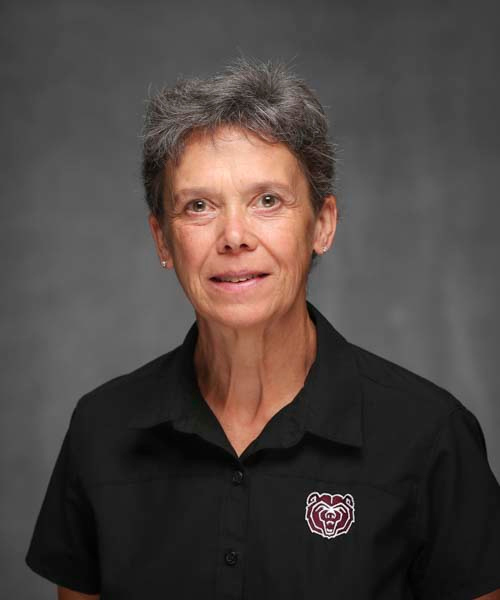 ---
Department
College of Humanities and Public Affairs
Role: Faculty
Campus: Springfield
---
Postal mail
Missouri State University
College of Humanities and Public Affairs
901 S. National Ave.
---
Details
Education
PhD, 1996, University of Georgia
Teaching
PHI 513 Bioethics
PHI 319 Feminist Philosophy
PHI 350 Philosophy and Public Affairs
PHI 345 Theories of Ethics
PHI 110 Introduction to Philosophy
PHI 115 Ethics and Contemporary Issues
PHI 105 Logic and Critical Thinking
PHI 300 Philosophical Ideas in Literature
PHI 302 Environmental Ethics
SOC 357 Sociology of Sport
Research and professional interests
Topics
Philosophy of sport
Bioethics
Feminist philosophy
Selected book chapters
"Using 'Alternative Sports' to Promote Gender Equality," in Macmillan's Interdisciplinary Handbooks: Philosophy of Sport, edited by R. Scott Kretchmar, Farmington Hills, MI: MacMilan, 2017, 263-278.
Selected refereed journal articles
"Personal Foul: An Evaluation of the Moral Status of American Football," Journal of the Philosophy of Sport, volume 42, issue 2 (July 2015), 269-286.
"Mixed Competition and Mixed Messages," Journal of the Philosophy of Sport, volume 41, issue 1 (March 2014), 65-77.
"Zola Budd and the Political Pawn," Fair Play: Journal of Philosophy, Ethics and Sports Law, vol. 10, (October 2017), 69-82.
"Foucalt and the Glamazon: The Autonomy of Ronda Rousey" with Charlene Weaving (St. Francis Xavier University), Sport, Ethics and Philosophy, volume 11, issue 4, 428-439.
"Off the Beaten Path: should women compete against men?" Sport in Society, volume 18, number 8-9 (September 2016), 1125-1137.
"Core Workout: A feminist critique of definitions, hyperfemininity, and the medicalization of fitness," with Sarah Teetzel (University of Manitoba) and Charlene Weaving (St. Francis Xavier University),International Journal of Feminist Approaches to Bioethics, volume 9, number 2 (October 2016), 46-66.
Sailors, P. (2015). "Personal Foul: an evaluation of the moral status of football". Journal of the Philosophy of Sport, 42(2), 269-286.
Selected book reviews
"Erin C. Tarver,

The I in Team: Sports Fandom and the Reproduction of Identity

,"

Hypatia: A Journal of Feminist Philosophy

, January 2018.
Other selected intellectual contributions
Weaving, C., Sailors, P., Teetzel, S., Schneider, A., Edwards, L., Davis, P. (2013). "Collective Response to 'Sport in Transition: Making Sport in Canada More Responsible for Gender Inclusivity'".
Awards and honors
Theta Chi Fraternity Outstanding Faculty Member, Theta Chi Fraternity, 2005
Phi Eta Sigma Honorary Member, Missouri State University, 2002
Research Award, College of Humanities and Public Affairs, 2002
Service Award, College of Humanities and Public Affairs, 2001
Teaching Award, College of Humanities and Public Affairs, 1998